Collaboration
meets

Imagination
Meet With Us
It starts with awareness. You are aware that you want to revitalize your existing landscape or you have a blank canvas and desire to create something new. Great! We're here to help. Our goal is to collaborate with you to build a landscape that is functionally beautiful.
The first step is building a relationship. We want to learn about the dreams and goals of your outdoor space. To bring that to life, we will pair you with one of 3 talented designers. That designer will bring shape to your vision and provide you with a printed project rendering. The rendering is yours to keep and the design fee will be credited towards your job if you chose to move forward with Zeppa's on the install.
Our consultations feature a 1-on-1 comprehensive site visit with one of our department specialists. We will address the customer's main concerns as well as provide additional recommendations on any potential problems that are discovered in the walkthrough. We will gather any necessary measurements and capture photos or videos of the service area. This consultation fee is our way of giving back to the community as 100% of these proceeds are donated to the local chapter of Blessings In A Backpack, a charitable organization that provides meals and necessities to low-income families.
Project Execution Flow
1. Collaboration Meeting
2. Design Draw
3. Budget & Pricing
4. Timeline & Approvals
5. Installation
6. Enjoy your new space!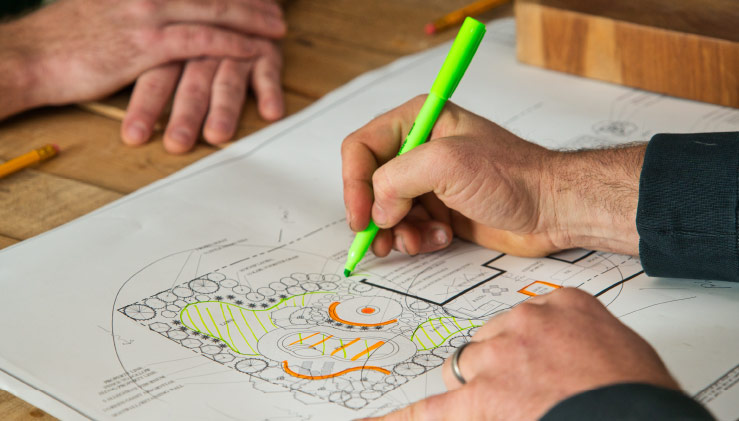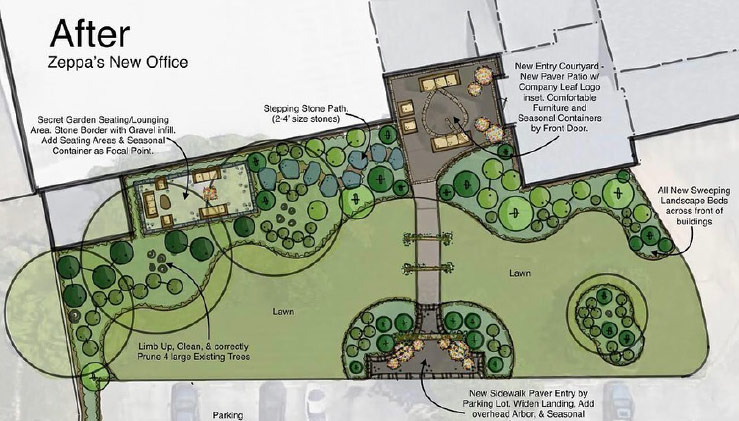 Landscapes and Hardscapes
Custom Hardscape Design and Installation
Our professional and knowledgeable landscape designers have extensive experience and years of planning, designing, and installing hardscapes. Our flawless designs accommodate and compliment any existing landscape designs while allowing the new hardscape surfaces to to bring relaxing, beautiful, and impressive spaces to your home and garden area.