Hi! We're Antonio and Andre Zeppa, the brothers who started Zeppa's Lawn Service.
When we started cutting grass for our family and friends in 2005, it was a part-time way for us to make extra spending money in college. Upon both of our graduations from Indiana University (go Hoosiers!), we had to make a decision. Did we want to continue growing our lawn care business, or should we pursue different avenues?
With only the support from each other, we decided to take the plunge of being full time business owners. But to do that we had to expand our service offerings, learn new skills, and find more help!
One at at time, we began adding services like irrigation maintenance, landscape lighting, hardscaping, fertilization and weed control, snow management, Christmas lighting and decor, lawn renovations, grading and trenching, and design/build projects to our portfolio. Our clients were thrilled that they could have one, Louisville-based company to take care of all their outdoor needs.
Today, Antonio is responsible for the sales, marketing and recruiting part of the business while Andre takes care of the operations and quality control. Together, we make a great team, but we have amazing individuals on our team who make us even better!
From crew member to crew leader to field supervisor to management, the Zeppa's team is committed to growth and skill development. We provide next-level education and hands-on training on a weekly basis for all staff members. You'll meet people on our team who have certifications in OSHA-10, Advanced Snow Management from SIMA, and Golf Course Turf & Forestry!
As a result, we've won awards from the National Association of Landscape Professionals for their STARS Safety Program and have been recognized in Business First Louisville.
This dedication to excellence is what keeps our clients referring us to their friends and family.
We'd love for you to join us on our journey!
Our Clients
The clients we serve are located in Prospect, Goshen, Oldham County and East End Kentucky. They're looking for a one-stop solution for all of their outdoor living needs and they expect their services to be completed "before they have to ask".
We serve homeowners and residential complexes such as HOA's, subdivision common grounds, apartment buildings, and condos.
Affiliations
At Zeppa's we pride ourselves on being the best. That's why we team up with organizations like these.
National Memberships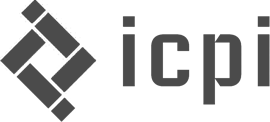 Local Memberships


We'd love to chat with you and hear about what makes you, your family and your home unique. After a complimentary site visit, you'll get a customized plan designed to give you more free time and bring you abundant compliments. Contact us today!